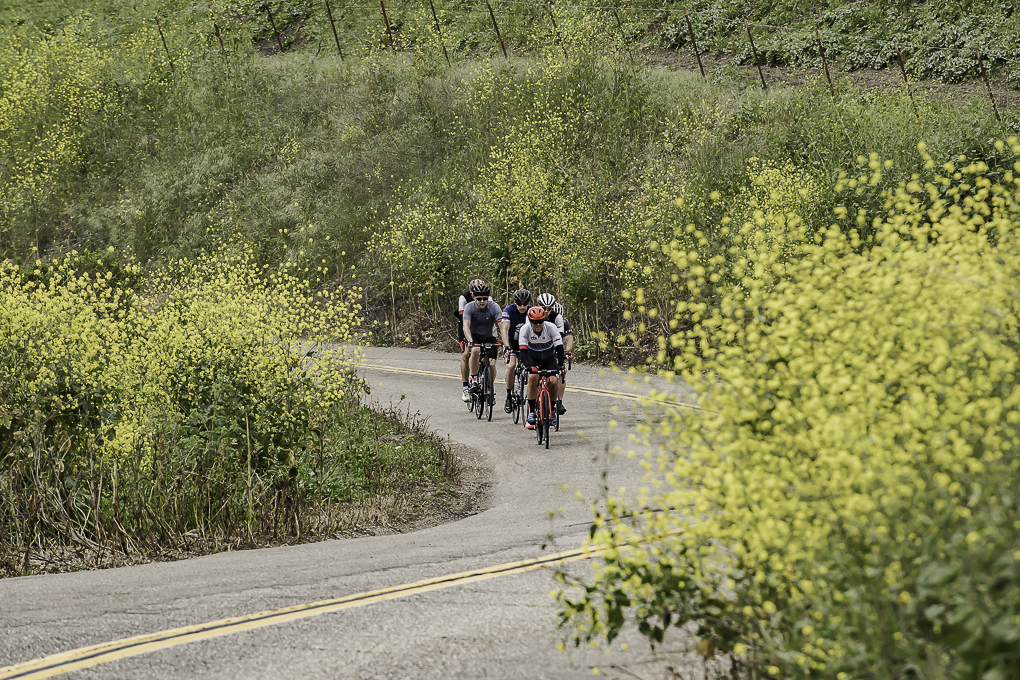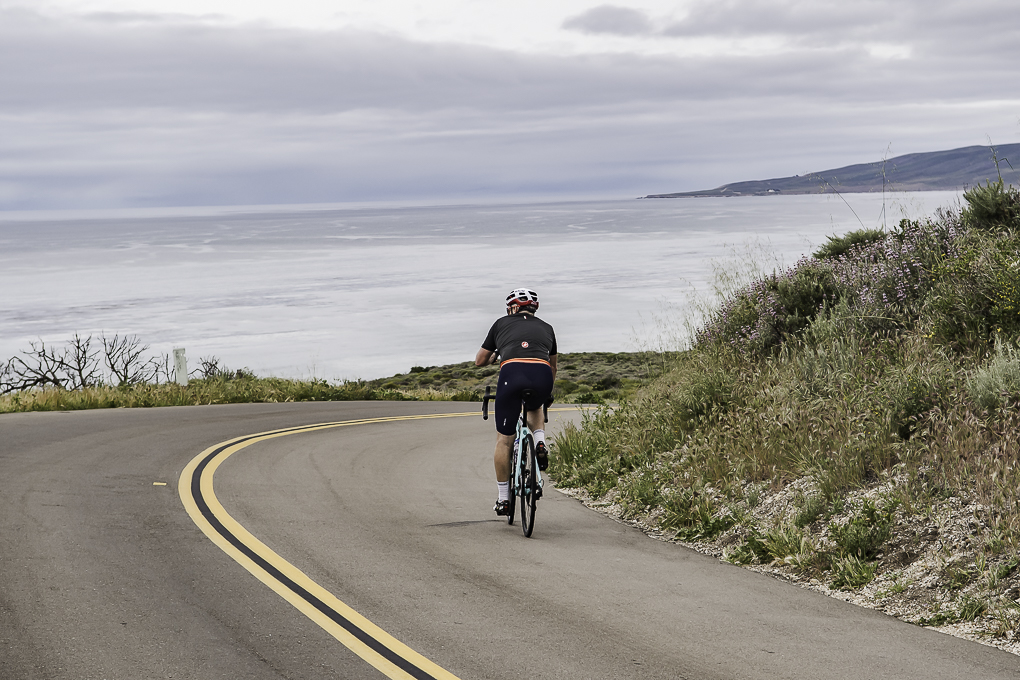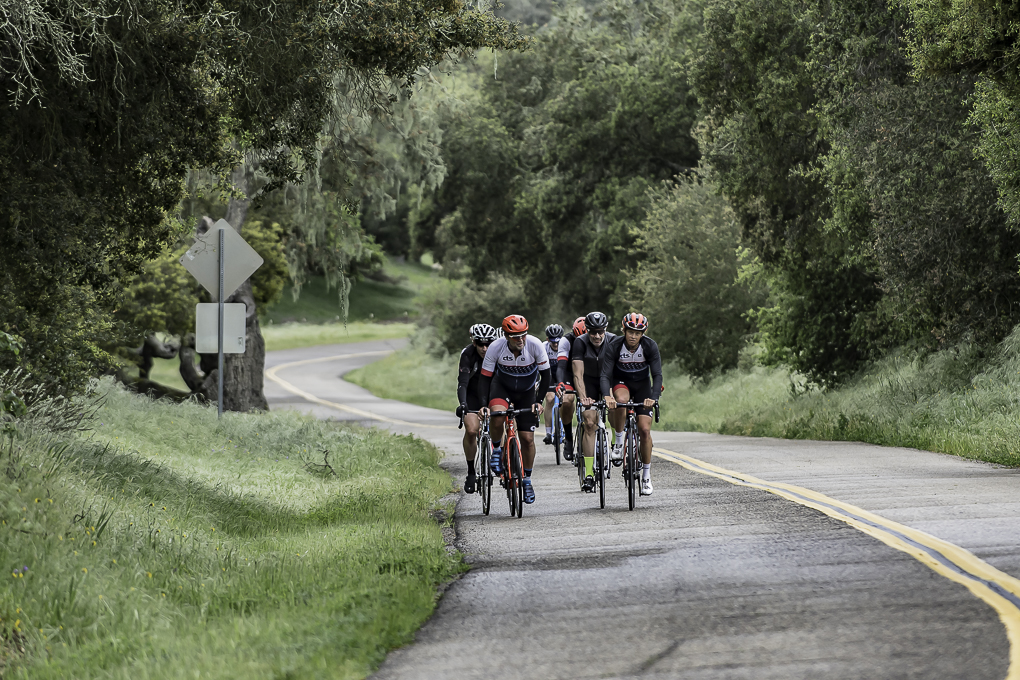 The Santa Ynez Valley in California offers a variety of beautiful cycling routes for both casual riders and avid cyclists. Here are some popular cycling routes in the Santa Ynez Valley:
Valley Loop

(40mi – 2,100ft Climbing)
This classic loop takes you through the charming towns of Solvang, Los Olivos, and Santa Ynez, offering scenic views of vineyards and rolling hills. It's a moderate ride of approximately 40 miles with a mix of flat and hilly terrain.
Foxen Canyon Road

(60mi – 3,450ft Climbing ~ varies depending on turnaround)
This route follows Foxen Canyon Road, a picturesque road lined with vineyards and wineries. It's a popular choice for cyclists who want to combine cycling with wine tasting. The road stretches from Los Olivos to Santa Maria, offering various distances depending on where you start and turn around. There is a market in Garey as well as several wineries along the way to stop at for water and restrooms.
Figueroa Mountain via Happy Canyon

(46mi – 5,175ft Climbing)
For cyclists looking for a challenging climb, Figueroa Mountain is a great option. It's a steep and winding road that takes you up to the top of Figueroa Mountain, offering breathtaking views of the valley. The climb is approximately 10 miles long with a significant elevation gain. There is a short section of dirt road about midway up the climb that can usually be ridden on a road bike, unless there are unusually wet conditions. Be CAREFUL at the water crossings! They can be slick with moss and algae. There is no place to refill your water on the mountain, so carry all of your food and water. This route can be ridden in the opposite direction as well; there are steeper pitches in the clockwise direction.
Ballard Canyon Loop

(13mi – 751ft Climbing)
Ballard Canyon Road is known for its scenic beauty and quiet country roads. The route takes you through vineyards and oak-lined canyons, providing a peaceful and enjoyable cycling experience. It's a moderate ride with rolling terrain, perfect for exploring the valley's rural charm.
Santa Rosa Road

(45mi – 2,044ft Climbing ~ varies depending on turn around)
Santa Rosa Road is another popular cycling route in the Santa Ynez Valley. It's a relatively flat and smooth road that runs between Buellton and Lompoc. The road offers wide-open vistas of vineyards and farmland, making it a pleasant ride for cyclists of all levels. The distance can vary depending on where you turn around. There are a couple of wineries and tasting rooms along the route that can be used as water refill spots if necessary. However, if you plan on turning around prior to Lompoc we suggest carrying enough food and water to get you through the entire ride because the tasting room hours can be sporadic and unreliable. Lompoc has many convenience stores that can be used for refueling.
Drum Canyon Loop

(44mi – 2,713ft Climbing)
Enjoy a scenic cycling loop from Solvang through Foxen Canyon Road to Los Alamos. Take on the challenge of Drum Canyon Road before descending back to Solvang. This route showcases vineyards, charming towns, and picturesque vistas.
There are several convenience stores in Los Alamos for refueling, and there is also a County park on Drum Canyon road that has a bathroom and water. This route may require a short section of riding along the wide shoulder of the 101 highway if the adjacent frontage road is closed. The shoulder is wide with plenty of space at this location.
Remember to always follow traffic laws, wear appropriate safety gear including a helmet, and check for any local regulations or closures before embarking on your cycling adventure.